As in the past years, this year too we are waiting for you to celebrate Christmas in Venice all together!
In December, Venice lights up with Christmas decorations and the shop's windows are decorated for the occasion! The Christmas markets offer a variety of delicious desserts and many different objects to inspire your Christmas gifts.
The atmosphere in the city is magical and fascinating and Venice offers a unique and special background to spend your Christmas holidays.
To celebrate Christmas at the Hotel Carlton on the Grand Canal, we propose:
Our Restaurant La Cupola is waiting for you with two very special menus specially designed for the occasion.
Book now your Christmas in Venice at Hotel Carlton on the Grand Canal!
A unique and magical experience for the whole family!
Free cancellation up to 10 December 2018.
After this date, the payment will not be refundable.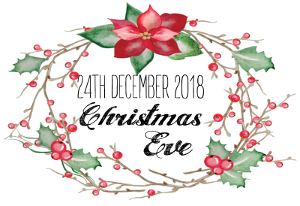 Chef's welcome
***
Salmon, tuna, and avocado tartare with caramelized tomato sauce, orange fennel salad
***
Seafood risotto, tagliolino of cuttlefish and tomato confit
***
Fillet of turbot in a Mediterranean stew with broccoli, taggiasche olives, and potatoes
***
Lime and pomegranate sorbet
***
Beef filet mignon with Amarone and berries sauce, mashed potatoes and celeriac
***
Pandoro semifreddo, rum, and nougat with warm chocolate and wild strawberries
***
Homemade delicacies
---
Euro 85,00 per person
drinks not included
Chef's welcome
***
Capriccio of stir-fried scampi, chickpeas and truffle cream
***
Classic veal tortellini with chicken broth
***
Risotto with porcini mushrooms, shrimp, and scallops
***
Sea bass steak with thyme, lentil soup, and potato pie
***
Mandarin and lemon sorbet
***
Classic pandoro with crème anglaise, berry fruit salad, and chocolate variations
***
Homemade delicacies
---
Euro 85,00 per person
drinks not included